Dr. Craig Thomas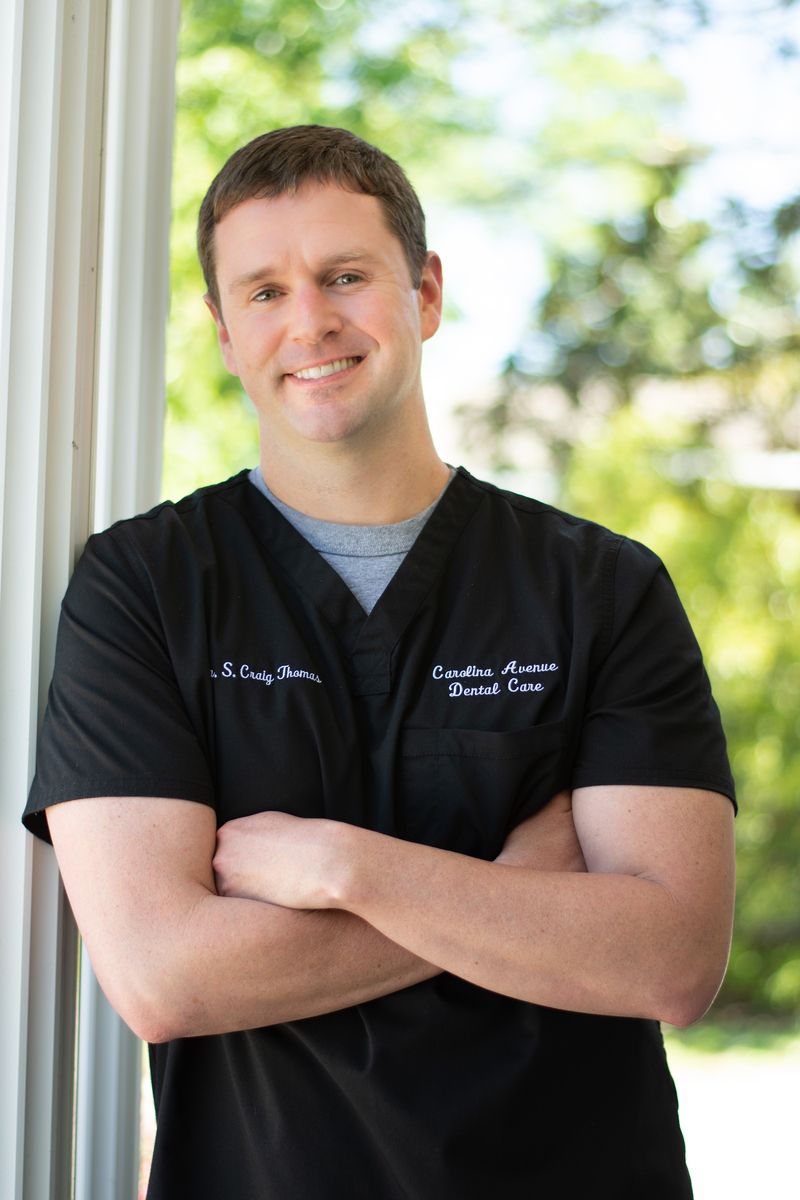 Voted Best Dentist in Berkeley County 2022
---
Dr. Thomas is from Lexington, South Carolina, where he graduated from Lexington High School in 2004. He then took his talents to play baseball at the University of South Carolina, where he graduated with a degree in Biology and a minor in Spanish.  After two shoulder surgeries, the sports path was diverted, and he attended the College of Dental Medicine at the Medical University of South Carolina.  He graduated in 2013, but it is here where he developed his passion to serve the community.  He volunteered at multiple free clinics in the surrounding Charleston area to provide care to the underserved.  He also participated in mission trips to Ecuador in South America and Burundi in Africa during his time at MUSC.  Upon graduation from dental school, Dr. Thomas carried on his desire to serve not only the community but his country.  He was commissioned in the United States Navy as an officer in 2013 and continued his military service until separation in 2018.
During dental school, the Thomases fell in love with the Charleston area and knew they would be back. Once the Navy obligation was fulfilled, the opportunity to become owner of Carolina Avenue Dental Care was on the table, and this was exactly where Dr. Thomas wanted to be.  This is a hard-working, loyal, and honest community and one that Dr. Thomas clearly relates to.  He has always said, "I have been blessed with a certain skill set, and it is my duty to use that to help as many people as possible."
All of his accomplishments and attributes are minimal in comparison to his relationship with his family, which will always come first and foremost. He has had the support of his amazing wife of 13 years, Danielle, all around the world and now back here in SC.  They have an nine year old daughter, Campbell, and a seven year old son, Levi, who both continue to be their greatest gift.  They all love travelling and simply spending time together outside whether it be hiking, at the beach, or by the pool. Sports will always be a love of this very athletic family, so you can always find them rooting for their favorite teams, depending on the time of year.
Carolina Avenue Dental Care is all about "making memories through your smiles." This will be our motto, and Dr. Thomas wants everyone in the community to know that they are already a part of the "family." We are grateful for all our patients who voted us 2022 Best Dentist of Berkeley County in the Berkeley Independent's "Best of Berkeley" awards.
---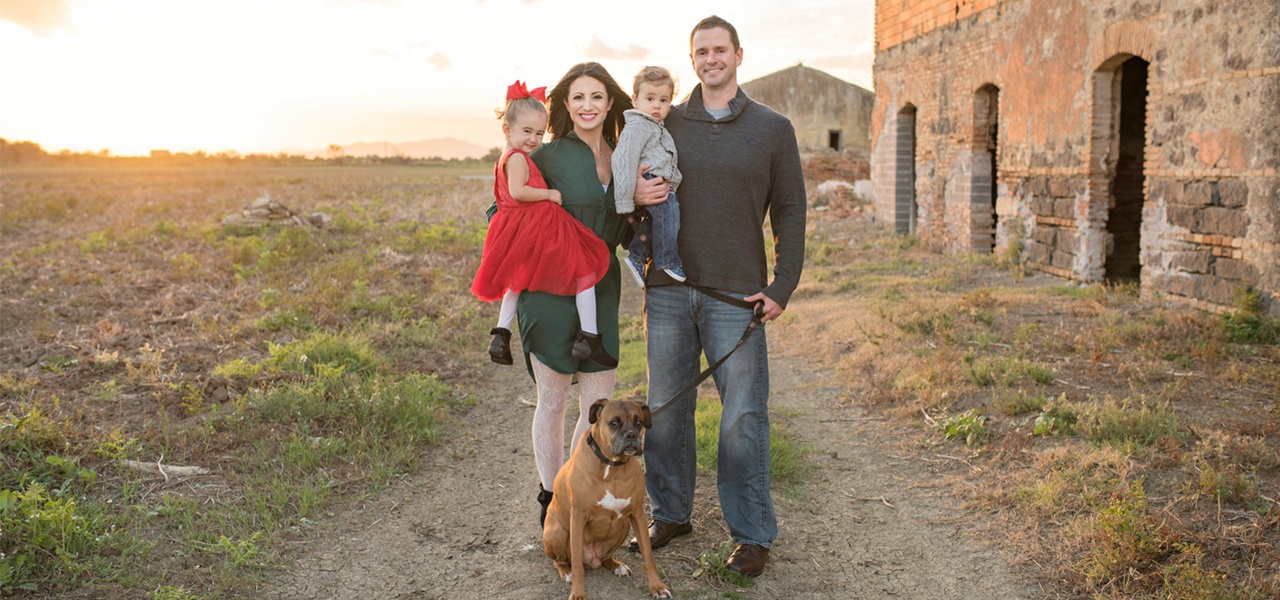 ---
Meet Our Team
Dr. Thomas is pleased to work with a staff of friendly and highly experienced individuals.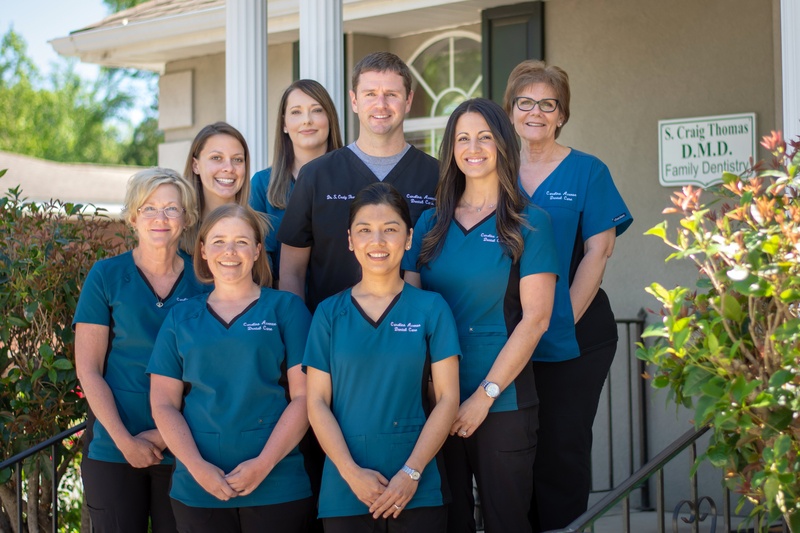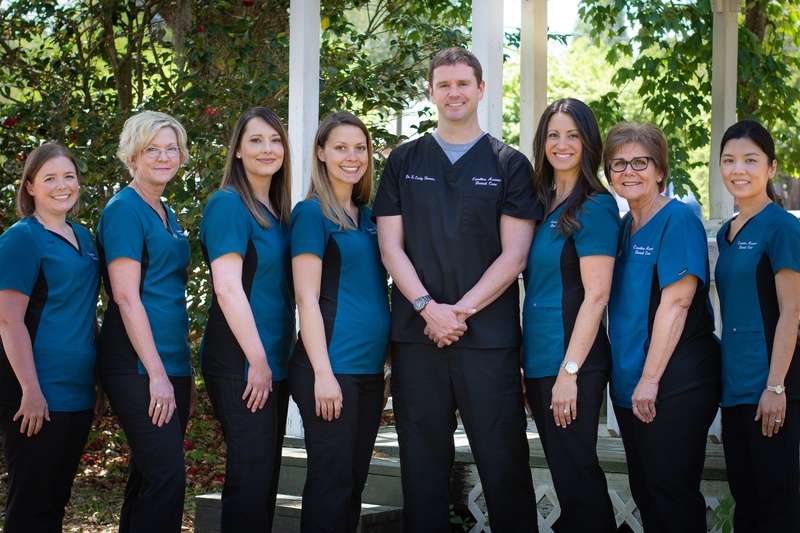 ---
Karla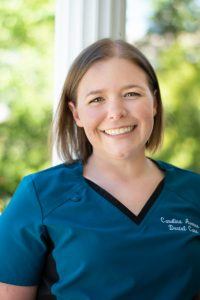 Karla is a wonderful assistant and helps make your dental experience pleasant. A 2012 graduate of the Expanded Duty Dental Assisting Program at Trident Technical College, Karla was at the top of her class. She was recognized as the runner-up for the prestigious SCDA Mary Clary Memorial Award. You will also see her at the front desk explaining treatment, helping patients maximize their dental benefits, and processing insurance claims. In her spare time, she likes to spend it with her high school sweetheart whom she married, Ryan, their daughter, Kylee, and their son, Landon. Karla loves dentistry and enjoys helping others.
Stacy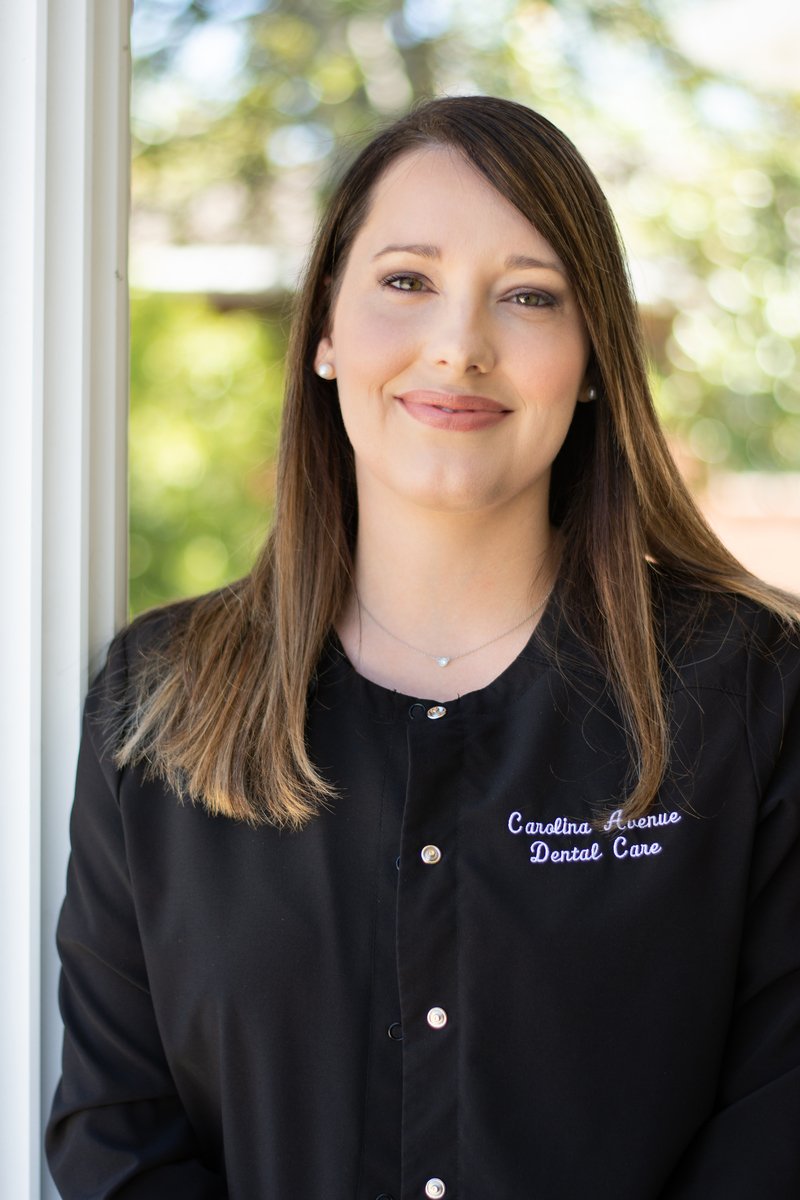 Stacy joined our practice in April 2015. She brings with her over 15 years of experience in coding and billing patient insurance. Much of her time is spent verifying insurance and explaining benefits to patients. Along with other front desk responsibilities, Stacy is always available to accommodate any questions from patients regarding their insurance.
Linda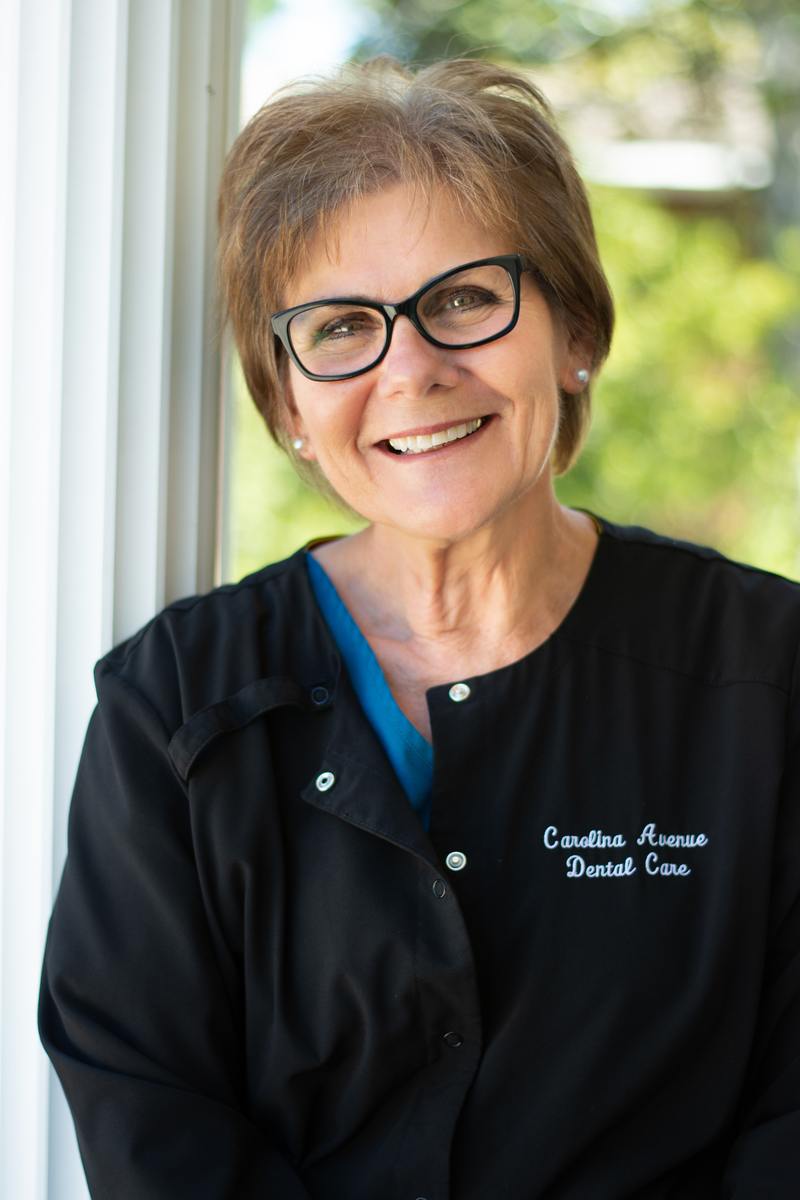 Linda is one of our dental hygienists. She has been in practice since 1998 and has been at Carolina Avenue Dental Care for her entire career. She has very loyal patients and always makes them feel at home with her warm smile and personality. Her expertise in oral hygiene is priceless, and she is a leader in early detection of dental problems.
Jill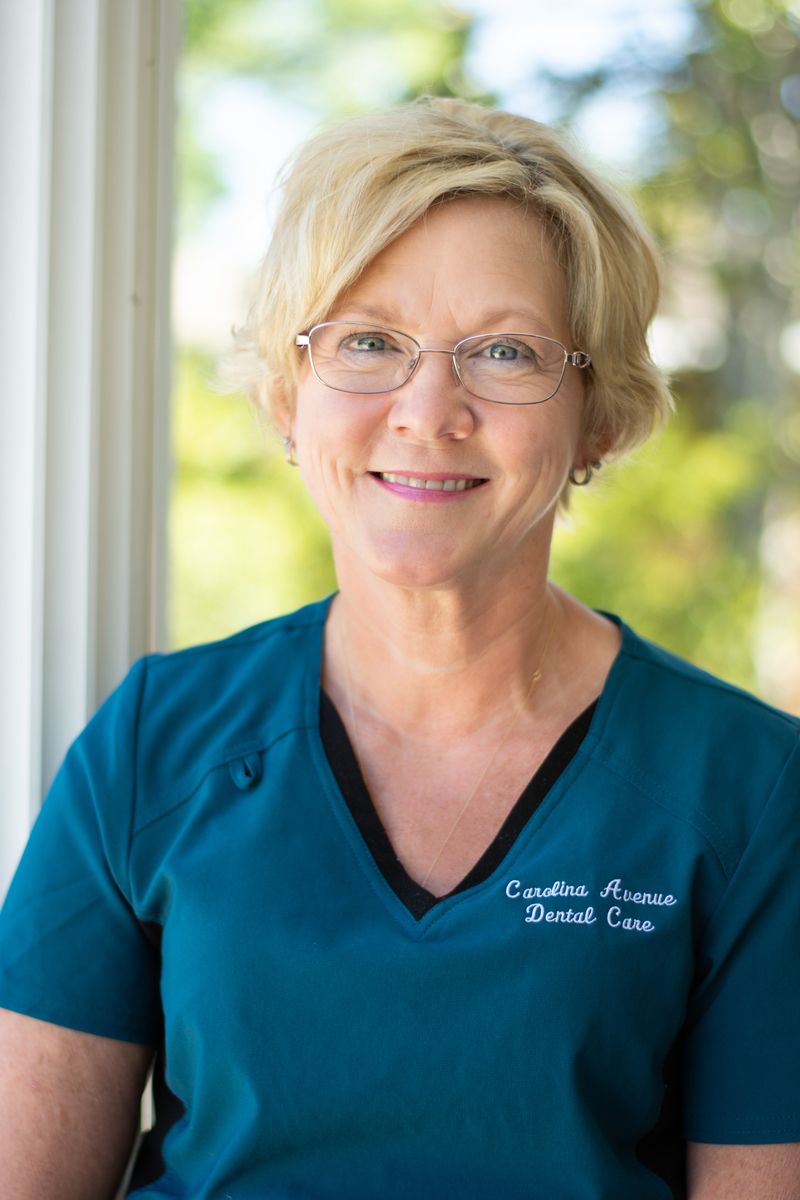 Jill is one of our dental hygienists and is very skilled in assessing each patient's individual needs and helping to implement the best treatment. She has over 30 years of dental hygiene experience and is invaluable to this practice. Her pediatric patients are always calmed with her gentle smile and touch. Jill is a leader in preventative care and helping parents find new ways to teach their children how to brush and floss effectively.
Rujee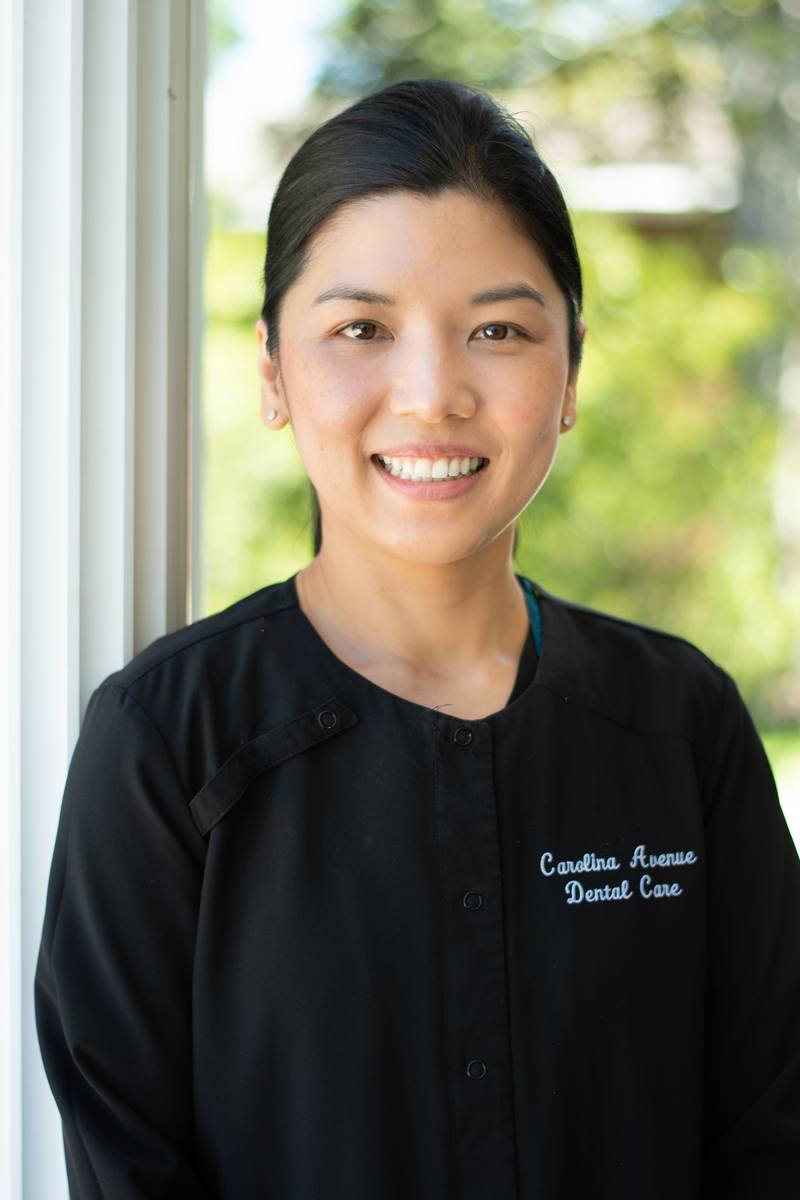 Rujee is a 2013 graduate of the Expanded Duty Dental Assisting Program at Trident Technical College where she graduated at the top of her class. She joined Carolina Avenue Dental Care right after graduation and is truly thankful for having found a great team to work with every day. She has contributed to our warm and caring environment by helping patients relax while providing a positive dental experience. Rujee's favorite part of working at Carolina Avenue Dental Care is meeting patients and establishing a long-lasting relationship with them. Her goal is to reassure patients they made the right decision by choosing Carolina Avenue Dental Care for their dental needs.
Taffy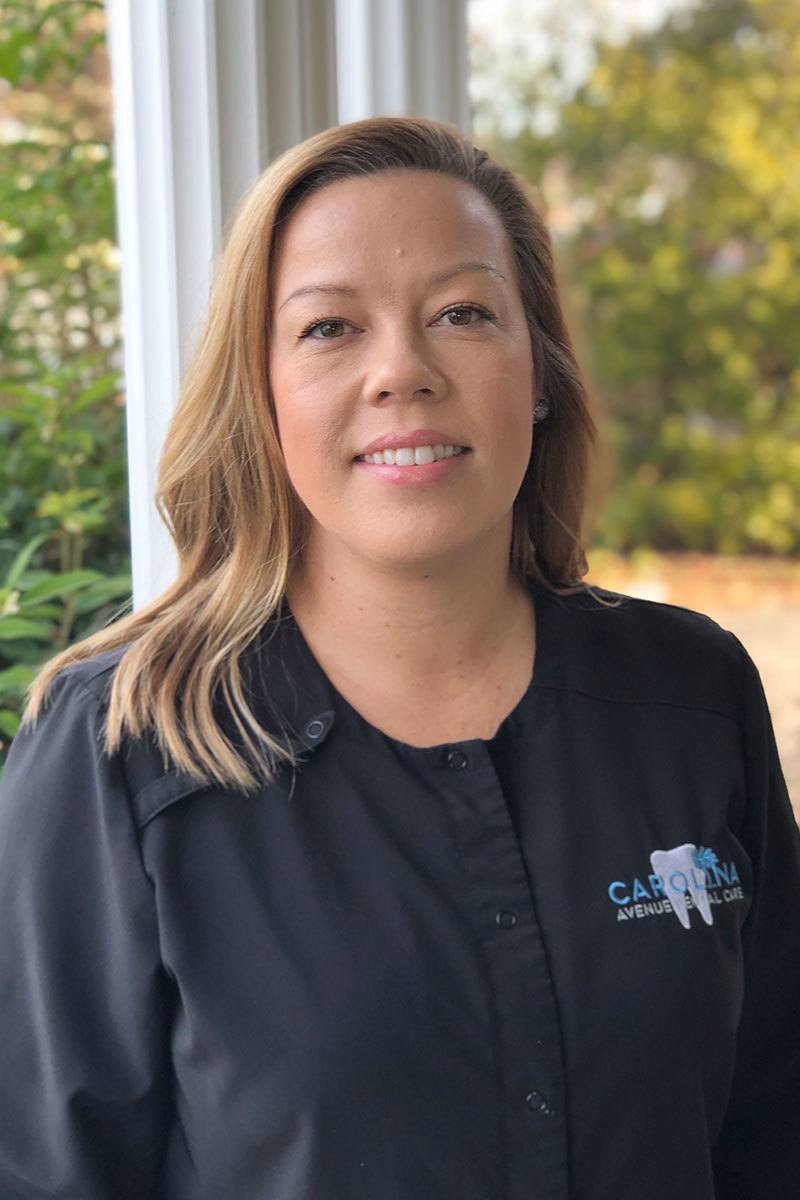 Taffy is a 2003 graduate of the Expanded Duty Dental Assisting Program at Trident Technical College. She has 20 years of dental experience and long-lasting relationships within our dental community. Taffy joined the Carolina Avenue Dental Care team in 2021 and is excited to be working back in her hometown. In her spare time, Taffy likes grilling out with family and friends by the pool as well as watching football.